Movie Night
What: Coco
(PG rating)
When: 6-7.30pm Thursday November
22nd, 2018
Where: School Hall
Who: Everyone welcome
Tickets: €5 (single) €10 (family)
Our student council

Movie

Night

in term 2 takes place on Thursday, November 22nd, 2018. The Student Council voted for the movie Coco . The screening will take place in the school hall on the big projector just like at the cinema! Children are welcome to bring snacks and there will be a tuck shop selling treats on the

night

too. Children are welcome to bring along siblings, friends other family members
. Tickets €5 (single) €10 (family) will be on sale outside the school every morning and afternoon. Tickets will also go on sale online.
The proceeds of the

movie

night

will go towards reducing the cost of swimming lessons next term. Swimming is part of the primary school curriculum and is a great life skill to have. Please support our Movie night and bring all the family!
Powered by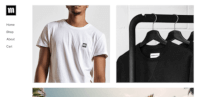 Create your own unique website with customizable templates.